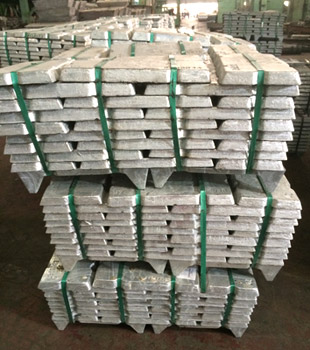 Product introduction
This aluminum-zinc-silicon alloyed ingot is specially smelting by according to the standard of hot dip aluminum-zinc-silicon steel rolled plate, the alloyed ingot aluminum content around 55%-57%, zinc content is between 43%-45%, and silicon content is within 1.3%-1.5%.
It possessed a good corrosion resistant quality, 3-5 times better than zinc galvanized steel rolling plates.
It mainly used for hot dip aluminum -zinc-silicon steel coating.
Quality standard
Process
Application area
Stock quotation
货品名称

附加属性

规格

等级

重量

单位

理论厚度

长度

价格

仓库地点

Item

Attached property

spec.

grade

weight

unit

Theoretical thickness

length

Price

Address of warehouse