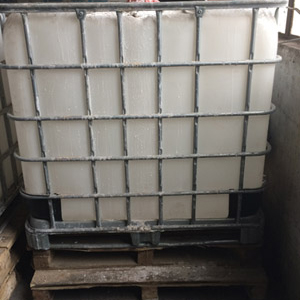 Product introduction
This degreasing agent is mostly used in the area of removing oil stains from surface of objects, including of :alkaline degreaser, emulsion absorbent and solvent absorbent.
(1) alkaline degreaser is composed by alkaline - chelation mixture and surface activitor, including of high efficient degreasing agent and high temperature strong degreasing agent and etc.
(2) Emulsion absorbent,which take the advantages from the features of humidity, infiltration and emulsion capability of the surface activator and the spreading characteristics to removing the oil stains from metal surface, normally it adopts of one or more types of mixtures from negative ion or cation or non ion surface activator. And dilute with water to make the emulsion.
(3) solvent degreasing agent is adopts the way of dipping or vapourizing to remove the grease, it is mainly using of halogenated hydrocarbon solvent and the flourionated hydrocarbon solvent.
| | | | | | | | | | |
| --- | --- | --- | --- | --- | --- | --- | --- | --- | --- |
| 货品名称 | 附加属性 | 规格 | 等级 | 重量 | 单位 | 理论厚度 | 长度 | 价格 | 仓库地点 |
| Item | Attached property | spec. | grade | weight | unit | Theoretical thickness | length | Price | Address of warehouse |
| | | | | | | | | | |
| | | | | | | | | | |
| | | | | | | | | | |
| | | | | | | | | | |
| | | | | | | | | | |
| | | | | | | | | | |
| | | | | | | | | | |
| | | | | | | | | | |
| | | | | | | | | | |
| | | | | | | | | | |
| | | | | | | | | | |
| | | | | | | | | | |
| | | | | | | | | | |
| | | | | | | | | | |
| | | | | | | | | | |
| | | | | | | | | | |
| | | | | | | | | | |
| | | | | | | | | | |
| | | | | | | | | | |
| | | | | | | | | | |
| | | | | | | | | | |
| | | | | | | | | | |
| | | | | | | | | | |
| | | | | | | | | | |